What they think about us
They trusted us, they tell us how was their experiences with Paris à l'envers
Passages couverts
Une visite originale à travers la petite et la grande histoire de France. grâce aux anecdotes de Nathalie les passages que nous avons traversés ont revêtu une saveur différente que lors de nos déambulations personnelles. Merci encore pour cette belle découverte. Nous recommandons vivement cette visite
Discover the Middle Ages in Paris
This was a really informative and interesting walk to find the Medieval places of Paris. Nathalie managed to cram a lot… A Lot!… of Paris history into the walk. Her insight helped us understand the city and the architecture we were seeing. It was a great tour and Nathalie is clearly very knowledgeable and passionate about this history. Thanks for a great time!"
La Royauté sur l'île de la Cité
Jolie visite originale et instructive sur Paris à travers les âges. Expérience à renouveler ! Merci.
Découvrez le Moyen-Age à Paris
Si vous avez envie de découvrir le vieux quartier du Marais avec une parisienne passionnée, alors la visite 'Découvrez le Moyen-Age à Paris" est pour vous. Nathalie vous fera découvrir des maisons anciennes, une magnifique cave médiévale et vous contera quelques belles histoires.
Au cœur de l'Histoire : Le Marais
Pour nous, les amoureux des balades à Paris, c'est déjà un bonheur de commencer en découvrant ces courettes magnifiques et paisibles, ces anciens ateliers chargés d'histoire bien cachés derrière les portes cochères. Paris cachée, mais aussi Paris surprenante, Paris du Moyen-Age à nos jours : les lieux se suivent mais ne se ressemblent pas. Nathalie a parfaitement réussi à donner vie à chaque quartier à travers l'histoire contée de cette ville, au fil de la visite. Et l'on peut dire qu'elle nous en fait percevoir les facettes multiples. Une belle idée de cadeau.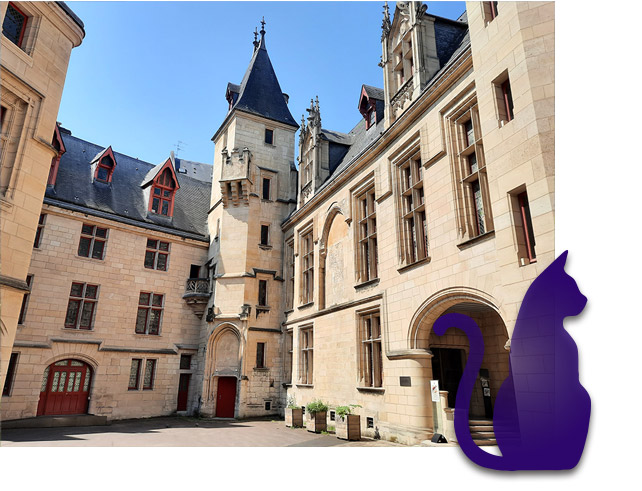 Découvrez le Moyen-Age à Paris
Balade au cœur du Marais très agréable notre guide nous a passionnées avec ses multiples visites et histoires au fil du temps. Projetons de découvrir d'autres lieux au cœur de Paris avec beaucoup de plaisir !
Paris Team Building
It was a great time to share Paris to all my American team. Special thank to Nathalie for select in a short time all the places to go. Nathalie really impressed me about her HUGE knowledgeof the History of Paris. Look forward to make it again! Merci Nathalie!
Discover the Middle Ages in Paris
Nathalie's walking tour was a wonderfully entertaining journey and I would highly recommend to anyone interested in delving deeper into historical aspects of Paris.
Team Building
I really enjoyed the time Nathalie took with us during our team building visit in Paris. This is a great way to see Paris and all of its history. Nathalie's knowledge about Paris is very impressive. Very much enjoyed our time together.
Two days in Paris
Thank you, Nathalie! Our family had a wonderful time seeing all the amazing places in Paris! You are so friendly, knowledgeable and helpful! I'm telling all my friends to book you if theygo to Paris. Thanks again for an amazing and memorable time!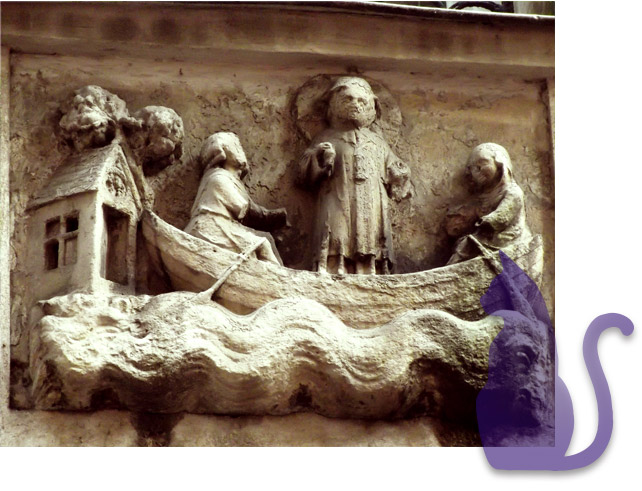 Découvrez le Moyen-Age à Paris
Nathalie sait transmettre sa passion pour Paris et nous permet de découvrir des histoires et des lieux insolites ! Une parenthèse au coeur de la ville, une balade souriante et chaleureuse. A s'offrir même quand on est parisien !
Paris einmal anders
Egal ob Sie die weltberühmten Sehenswürdigkeiten oder lieber einmal Paris ganz anderskennenlernen möchten, sind Sie hier genau richtig! Erfahren Sie mehr über die Geschichte, Legenden und tiefverborgene Geheimnisse der Stadt. Jede Tour, egal ob Gruppe oderindividuell, lässt auch reichlich Zeit für Fragen aller Art. Die spürbare Leidenschaft zur Stadtvon Frau Manceron färbt im Laufe des Spazierganges auf jeden ab! Wer das etwas Anderemal sucht, wird hier bestens beraten!
Découvrez le Moyen-Age à Paris
On se donne rendez-vous dans Paris, puis on se balade dans des endroits jamais vus, avant de revenir à Paris… Impressionnant !
Touring Paris
Nathalie's knowledge of Paris was very Impressive. The teambuilding tour we took wasfabulous. Her tour allowed us to see so many things off the beaten path along with the Paris favorites. I would recommend Natalie to anyone that wanted to see Paris and learn somehistory!